We know how responsible it is to have kids, so we prepare for this event quietly and with caution. NELA has been granted breeding privileges for many months, but this is not a determinative of reproduction for us. We want she to be not a "teenager" but a mature mom.
And also we want to prepare ourselves for the time of first pregnancy in our breeding.

We have confirmed through medical examination done by certified specialists, that NELA has no eye, heart and patellas diseases. NELA gained the title of Polish Champion which approved her gorgeous conditions as pure Havanese Girl.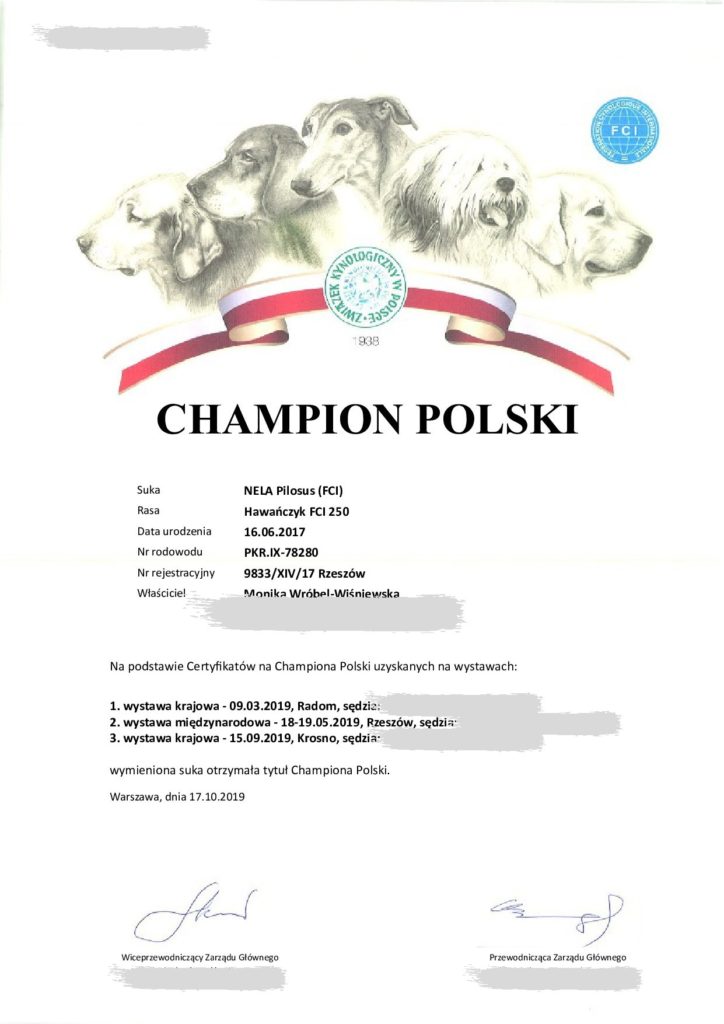 Guided primarily by 💓 during the next few months we will probably know whether we will became a newborn havanese's parents. But for sure we will let you know about it!
Look here sometimes to see if already small SweetFeet appear 😉
Just now we can announce about our predisposition for the socialization of future puppies 🙃 😉 :
– kids at home (guys you will know from the pics on this website)
– big man (NELA's human daddy Jacek, who raises the awe because of his postural)
– cat at home (it is important for puppies to get used to other animals at home)
– a lot of space in our hearts for animals.